Brandon Bb

Hi! I make videos on YouTube! My name is Brandon Bb (formally know as MrBb11000)! I am a YouTube Partner and I am also part of the YouTube Creator Academy! Check out more below! Also, click the box below to go to my channel!
HAPPY NEW YEAR


2015


The Official Website of Brandon Bb!
The Start to a Brand New Year!
WOW! It is already 2015! Well, to recap, 2014 has been one hell of a year with very great and bad things. To all those who have lost somebody this year I share my deepest condolences with you, and to anybody who has welcomed somebody into to the world this past year, congratulations. This year has been nothing but a blessing. I promise these countless blessings will be transferred to make 2015 another amazing year, with new shows and bright, fresh ideas as the future continues to come near us. I hope your Holidays were filled with positive vibes and that continues through the new year! Happy 2015!
~Brandon Bb
Powered by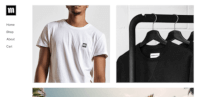 Create your own unique website with customizable templates.